Course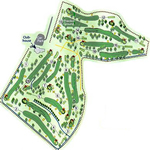 Childwall is a testing 6600 yard parkland course, demanding accuracy from the tee.
Childwall presents a very tough test of Golf and can match any course in the area. The course is not undulating and is very pleasant to walk. However, some holes do rise and this can affect the run of the ball.
The course design was based on the recommendation of James Braid when the Club moved to its present excellent site at Gateacre in 1938. Over the years it has undergone some alterations, mainly to increase the length.
Childwall ranks with the very best of courses in this area of very fine Golf Clubs.
Men's Slope Rating
Tees
Course
Rating
Slope
Rating
Blue
72.3
130
White
71.0
130
Yellow
70.4
127
Ladies' Slope Rating 
Tees
Course
Rating
Slope
Rating
Yellow
76.1
138
Red
73.3
132